It is Farley's Currently time!! Her currently is so much fun. You should definitely link up and join in.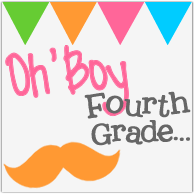 Listening:
To all of the sounds on the train. I went to New York this weekend for one of my best friend's bachelorette parties. I'm currently on the train back to Baltimore right now.
Loving:
That we only have ten days of school left. It has been SO HOT lately and I don't have AC in my classroom. Talk about a long hot day!
Thinking:
About how much fun I had this weekend. I got to see some old college friends that I haven't seen for awhile.
Wanting:
My new Erin Condren lesson plan to come in. I jumped on the bandwagon and I am so excited to start organizing!
Needing:
To start working on report cards. I hate waiting until the last minute, but I feel like I JUST did last quarter's report cards. The end of the year always has so many activities and I really want to get report cards out of the way.
What will you do differently?
I am linking up with Kim over at
Finding Joy in 6th Grade
. This school year is coming to an end, so it's a great time to reflect on how to make next year better.