Does anyone else feel like this school year is FLYING by? I know that I say it every year, but this one seems faster than ever. I am linking up with Meghan at
Oh' Boy Fourth Grade
for Currently February.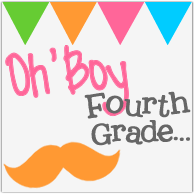 Listening-
I am loving the new season of Shameless. It's always a great end to the weekend.
Loving- Today was my sister's gender reveal party. She has known the sex for two weeks and I've been DYING to know. We were so excited to find out that IT'S A GIRL!
Thinking- I am in desperate need of a vacation. I am thinking about planning something for Spring Break this year. Although I love these snow days, I'm ready for some sunshine and warmth.
Wanting- We are expected to get 4-6 inches tomorrow, but it's not starting til morning. I would love another snow day to catch up on some sleep and work. We only have one more snow day left, so we'll see...
Needing- I am pretty good at keeping my room organized, but I could use a whole day in my class to go through everything. My piles keep stacking up and my bins are starting to look like junk drawers.
2 Truths and a Fib-
I have a minor in French- Fib. I definitely did not minor in French, although it would be very helpful right now. I have a new student from France and I am having a really hard time communicating with her. Google Translator has been my life savor.
I have 11 nieces and nephews- Truth. I am one of six kids and they all have kids. I love having a big family and hope to do the same one day.
I have 5 tattoos- Truth. They are all small and pretty hidden. You would never know. I guess it was a phase in college, lol.